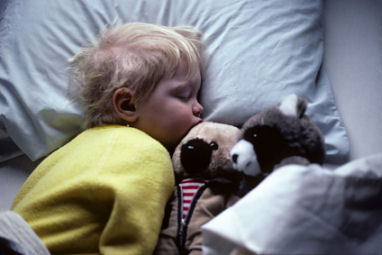 Protect Your Family
For nearly 25 years, thousands of Michigan families have entrusted Fire and Security Tech with their home protection needs. FAST provides clients with easy to use security and fire safety solutions that are customized to meet your family's lifestyle. Each Fire and Security Tech system is designed to meet the specific budget and needs of the family that will depend upon it.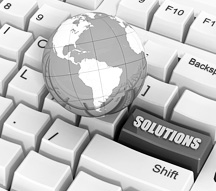 Protect Your Business
FAST provides businesses with easy to use security and fire safety solutions that are customized to integrate flawlessly with your business operations. FAST offers a variety of services including intrusion alarms, CCTV, fire alarms, access control systems, and more. Please contact us for more information.
ABOUT FAST
Count on us for a FAST clean install.
Fire & Security Tech, Inc. has been serving the Tri-County area with top-notch Protection and priceless peace of mind for their home and business. Our well trained staff will be there when you need us most, it is our job to be available 24 hours a day for emergency response. FAST trains its sales staff and technicians for at least one year before sending them out to service our respected clients. We can handle all of your low voltage needs big or small. You can depend on our locally owned and operated UL listed monitoring station providing our clients with the highest level of protection you can find in Michigan. FAST understands that when you feel there is a threat to your family and/or home you need to get a system in place as quickly as possible, that is why we set our schedule to allow us to next day installations, in some cases same day installs. Call us today to have a sales professional out for a custom designed system
Why Choose FAST?
FAST is a one stop shop for all of your low voltage security needs; we are one of the only companies in Michigan that can handle every low voltage application. Our highly trained technicians continue their education to remain on top of all the newest technologies available. We set out to give our clients the best possible experience with their installation. This is why we require that all techs have at least one year on the job training, before we send them to your home or business. In addition all of our techs are covered by our extensive liability insurance; this ensures our clients peace of mind that we will treat your home or business as we would our own. You can count on us for a FAST clean installation.
Save up to 50% off your monthly monitoring bill by switching to FAST Inc.
In most cases we can take over your existing alarm or fire panel regardless of who installed it. Our technicians have the ability to reprogram almost any security panel, anywhere in the country. This FAST and painless switch is often done with a short phone call, saving our new clients an average of $240 a year. Call us today to switch and save. NOTE: Please verify with your current company that you are not in a contract and you own the Equipment in your home or business.
FAST Testimonials
High quality equipment and very professional installation process. The Camera's are crystal clear and I have access right from my cell phone 24/7
We had some problems with some of the equipment on site but they kept returning to make sure we were up and running and satisfied. I would definitely call them again if I need work done.
Jereme Demers from "Fire and Security Tech,Inc." service us at my home. His courtesy was exceptional. I would recommend "Fire and Security Tech, Inc." to anyone needing their service(s). I am glad to be able to rate their service. Their cost for services is very reasonable. If you need further comments please feel free to contact me at anytime.
Had cameras put on my house in Roseville... Fire & Security tech was out Quick with a price and did the installation just few days later... They where very friendly answered all my questions and cleaned up every thing when they where done.... A must use company!!!!!!
We were very pleased with the service. They showed up the service was excellent and quick and they followed up after the work was done to see if anything need to be fixed.
My tech was Jereme....totally professional and polite. Very helpful with suggestions before continuing work. I hope everyone gets to work with him.
MAKE PAYMENT
To make a payment: Submit the following secure form.